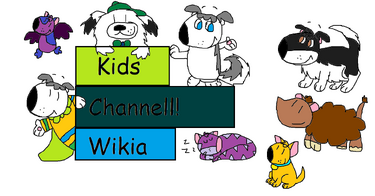 Welcome to the Wiki
Edit
Welcome to the Kids Channell! wikia! This wikia features more of Rigbybestie1510's lovable and extremely fun and wild characters! Feel free to browse around or contribute! But, no foolishness. You will be banned... Have fun! - Rigbybestie1510.
What this Wikia is about
Edit
This Wikia is about many of my other Animatoons [Di'angelo is yes, one of them but, has his own wikia] where there's so many, there's no room for all of their own wikias... so, they're here! Have fun reading!
Latest activity
Edit
Ad blocker interference detected!
Wikia is a free-to-use site that makes money from advertising. We have a modified experience for viewers using ad blockers

Wikia is not accessible if you've made further modifications. Remove the custom ad blocker rule(s) and the page will load as expected.